Posted by: Richard Williams | Posted on: | 0 Comments
New figures have been released on the total amount of money spent on advertising in the US. The figures show what companies, and what categories of industry, are spending the most on advertising.
The research, published by Kantar Media, reveals that outdoor advertising, of which digital out of home plays a large part, was up 9.6% in 2010 from the previous year, one of the highest growth rates for advertising.
While the research doesn't separate digital out of home (Dooh–digital signage) from regular outdoor advertising, it does give advertisers a guide as to who is spending what: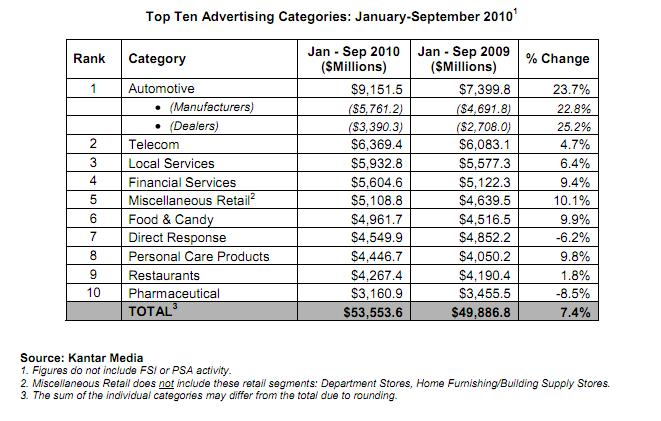 Quite clearly, the automotive industry is the leading consumer of advertising space, with the telecoms industry following closely behind, and most the major advertising industries increased their advertising budgets for 2010 with the exception of pharmaceuticals and direct response marketing.
Kantar Media also analyzed specific companies that spend the most in advertising dollars, and generally, ad spending has increased for these top advertisers, with a couple of exceptions: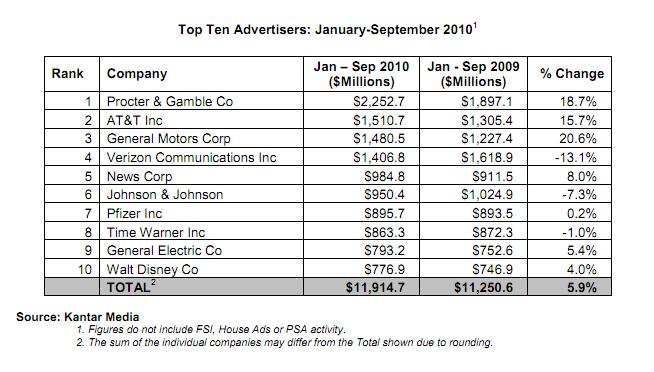 Post shortlink:
Popular Products