Posted by: Richard Williams | Posted on: | 0 Comments
The UK is leading the way in digital signage compared to all the other EMEA (Europe Middle-East Africa) countries, research indicates. By the end of 2010, the UK had around 420,000 of the 1.7 million digital signage screens throughout the EMEA region, according to researchers Futuresource Consulting.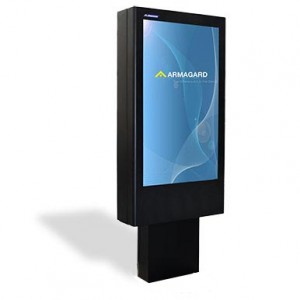 Digital signage is a common sight around the UK with displays seen in all sorts of sectors from retail and healthcare to transport and education. And outdoor digital signage is incredibly prevalent too.
Unlike the United States, where (unproven) concerns over distraction to motorists have led to prohibition and moratoriums to outdoor digital signage in many counties and states, huge screens adorn the sides of roads—including high-speed motorways—as well as high street advertising screens being prevalent in most UK cities.
14 percent of all outdoor advertisements are now digital, with £1 in £8 of outdoor advertising revenues now being spent on outdoor digital signage.
Digital signage is popular across the whole of Europe and Futuresource has discovered some common trends. Over half of all digital signage displays are large (30 inch plus) commercial grade screens, but a third of all digital signage screens large-size consumer grade TVs—even in outdoor environments consumer grade TVs are in use, often protected by LCD enclosures.
The UK and Europe are also hotbeds of innovation in digital signage with latest technologies becoming popular trends. Interactivity is growing rapidly with touch screens use growing rapidly and innovations such as QR codes being implemented by many digital signage advertisers.
The future for digital signage across the UK and Europe looks promising too with continual growth forecasted for many years to come, especially is outdoor digital signage, which more and more advertisers are looking to as audiences are higher and competition is lower.
Post shortlink:
Popular Products