Posted by: Richard Williams | Posted on: | 0 Comments
When it comes to using an outdoor screen, whether for outdoor digital advertising, information screens or providing outdoor entertainment, there are really only two options. The first is to buy a specific outdoor TV system, designed for outdoor use and available from many leading manufactures. The second is to use standard hardware but house it in  protective LCD enclosures, which have many benefits over using specific outdoor hardware.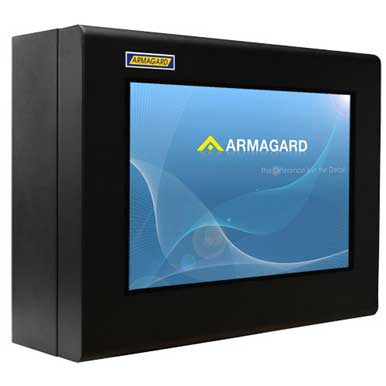 Cost
One of the leading advantages to using standard hardware enclosed in an LCD enclosure is the cost savings. Not only is the combination of a standard TV and enclosure much less than the price of outdoor hardware, the fact that LCD enclosures can be used to house generation after generation of screen means this cost savings increases exponentially over time. All LCD screens, whether standard or outdoor, has a limited life, and most screens will need replacing after five years or so.  LCD enclosures have an almost unlimited operational life and can continue to protect screens for years to come.
Protection
While outdoor screens offer weatherproofing technology and a wide operating range, for some locations this is not sufficient, especially during occurrences of freak weather or in environments that suffer extreme conditions. LCD enclosures can be tailored to the specific environment in which they are to operate, so no matter how severe the conditions, the screen will always be running in its optimum environment inside the enclosure.
Furthermore, while outdoor TVs are generally fairly rugged, they don't offer the same extreme protection as a steel LCD enclosure, which can withstand severe impacts and attempts at vandalism.
Flexibility
The choice of outdoor screens is fairly limited, often forcing installers to compromise in size or brightness levels. As an LCD enclosure can house almost any type of LCD or plasma, and come in a wide variety of sizes, both portrait and landscape, it gives installers the freedom to choose the screen of their choice, which can best fit the application. This may be the same hardware used in indoor environments or a particular screen chosen for the outdoor location, giving the freedom to choose any size, model and specification.
LCD enclosures also allow the easy re-installation and replacement of screens, meaning if things do go wrong due to perhaps the screen reaching the end of its life-cycle, and the screen needs replacing, it can take just minutes to re-install a new one, removing the possibility of prolonged periods of downtime.
Post shortlink:
Popular Products