Posted by: Richard Williams | Posted on: | 0 Comments
When it comes to taking a screen outdoors, protection is crucial to ensure the safe and reliable operation. Weather elements can easily disable an electronic display so ensuring the enclosure that houses the screen offers enough protection is a critical aspect of outdoor digital signage.
Fortunately, the National Electrical Manufacturers Association (NEMA) produces a set of standards that manufacturers of electrical enclosures, like outdoor LCD cabinets, can build there products to.
The NEMA code system for outdoor enclosures is often compared to the European IP rating; however, the two standards are based on different criteria with IP ratings not taking into account things like corrosion or the effect of ice forming outside the enclosure.
NEMA ratings are also a simpler system than the two-digit IP rating in which each digit separately denotes solids and liquids. With NEMA a single digit ranging from 1 to 13 are used—with an occasional letter used after the code to denote things like corrosion resistance (x).
Below is a lost of some of the most common NEMA codes and the environments devices manufactured to such guidelines can operate in. For outdoor digital signage and screen use, the NEMA code providing the right amount of protection is the code NEMA 4 (or NEMA 4x).
As a type 4 enclosure provides protection against falling dirt, rain, sleet, snow, windblown dust, splashing water, and hose-directed water, it is suitable for outdoor locations where high-powered and multi direction jets of water are not found.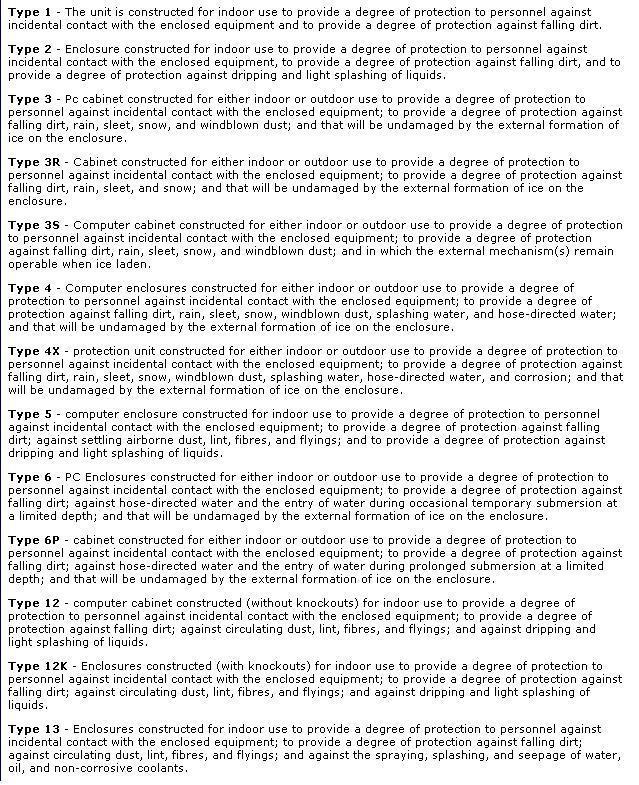 Post shortlink:
Popular Products