Posted by: Richard Williams | Posted on: | 0 Comments
To complement their range of LCD enclosures and outdoor digital signage solutions,  Armagard have released their most compact enclosure for flat screens yet.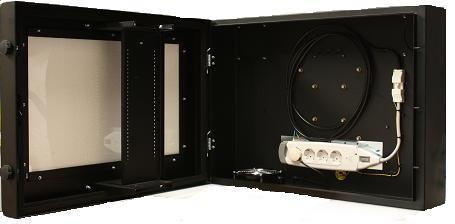 Our Brand New 24″ LCD Enclosure


The compact 24" LCD enclosure is built using the same quality of engineering customers have come to expect from Armagard. This slim line 24" LCD enclosure comes equipped with mains block, cable gland plates, VESA mount, circulation fan, and is sealed to IP 54/ NEMA 4.
Built to accommodate any standard or mass produced LCD or plasma TVs, these LCD enclosures are an affordable method of digital signage protection and are suitable for nearly any location.
This stylish and rugged LCD enclosure is perfect for protecting LCDs and plasmas in outdoor or industrial locations. Sealed to prevent ingress of airborne particles such as dust, dirt, grease and swarf, this IP54 enclosure can also protect against water spills and rainfall making it the perfect solution for outdoor digital signage solutions.
Rugged, lockable and secure this compact 24" enclosure also protects against attempts at vandalism and theft making it a viable investment for unmanned and public areas.
This latest 24" LCD enclosure is the latest in the range of Armagard's digital signage protection also produce enclosures suitable for LCD and plasma screens up to 70".
Post shortlink:
Popular Products