Posted by: Richard Williams | Posted on: | 0 Comments
Outdoor digital signage had gone from a few large screens erected on the sides of buildings or along highways to a ubiquitous medium seen around high streets, towns and cities up and down the country. With the ability to reach huge audiences, and the growing fragmentation in traditional media such as television, newspapers and magazines due to the internet and other modern technologies, advertisers have turned to outdoor digital signage as a mainstream advertising medium.
 And, it's not only advertisers that are employing outdoor screens. Increasingly, information screens outside schools, colleges, transport hubs and public buildings are providing a simple and effective method of communicating with the public, providing real-time, up-to-the-minute information in a modern and engaging way.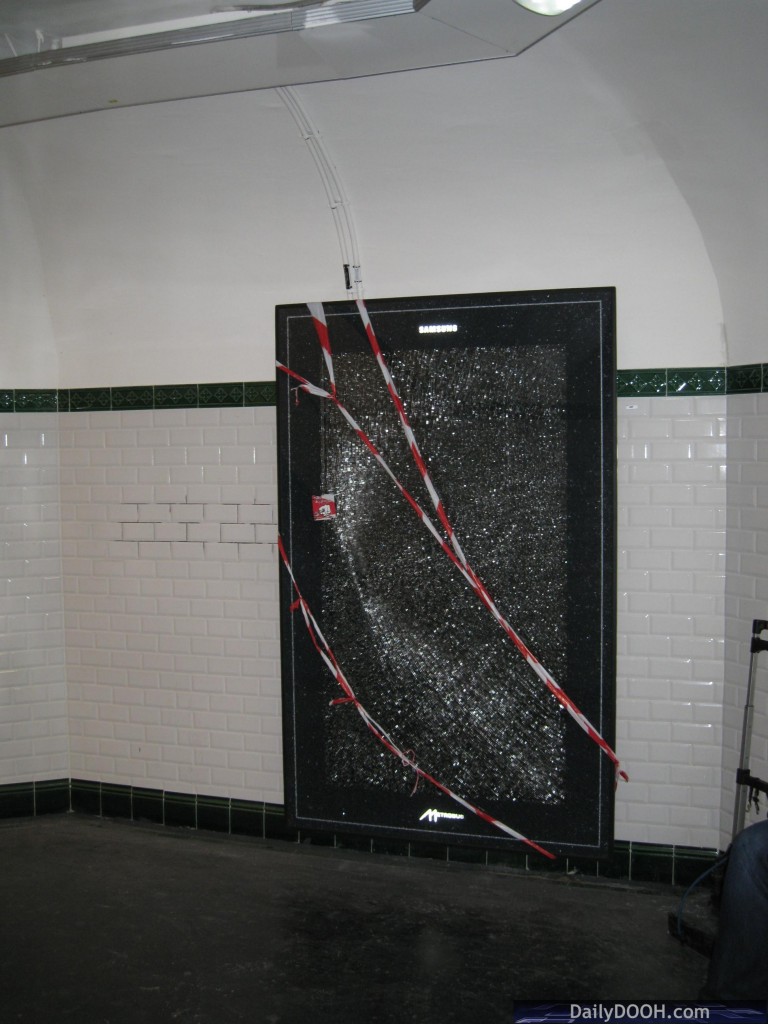 Using an outdoor digital signage screen, however, does come with several challenges. Not only does the screen need protection from the weather, ensuring the display can function in all seasons regardless of temperature, but outdoor digital signage also needs protection from physical damage.
Vandalism is a real concern for users of outdoor digital signage screens. Severe impacts, tampering and graffiti can result in hefty maintenance costs or a replacement screen. Furthermore, when a screen is damaged, the cost of downtime could be considerable, as the screen will not be functioning and getting a return on the initial investment paid for its installation. And it's not just vandalism that is a threat to outdoor digital signage. Accidental impacts are also more common in outdoor areas than inside, which is why all outdoor screens need some form of protective enclosure.
Steel is by far the most effective method of protecting an outdoor screen. One of the toughest materials available, a screen housed in a steel outdoor digital signage enclosure, can withstand even the severest of impacts. Because of its strength, steel prevents tampering and defends from heavy knocks, but does have one weakness: corrosion.
Stainless steel, steel that is mixed with other metals is one solution to rusting, but stainless steel is very expensive, especially if the steel needs the same strength of mild steel. Mild steel used outdoors, however, is going to need protection from rust. The combination of water, salt and oxygen leads to corrosion on steel structures, which is why it is important to paint any steel object kept outside to prevent the oxidisation of the metal
Outdoor digital signage enclosures are often power-coated. Powder coating has the advantage of not requiring a solvent for the paint to stick. The powder coat is electrostatically applied, and then the steel is heated to provide a permanent protective skin. Unlike conventional paint, powder-coated steel doesn't require regular repainting and therefore, provides permanent protection against corrosion.
Post shortlink:
Popular Products