Posted by: Richard Williams | Posted on: | 1 Comments
The expansion in the outdoor digital signage market has meant more and more implementations for LCD TVs and plasma screens in more and more locations. Keeping the LCD or plasma dry and in enabling it to work in optimum temperatures is often a challenge.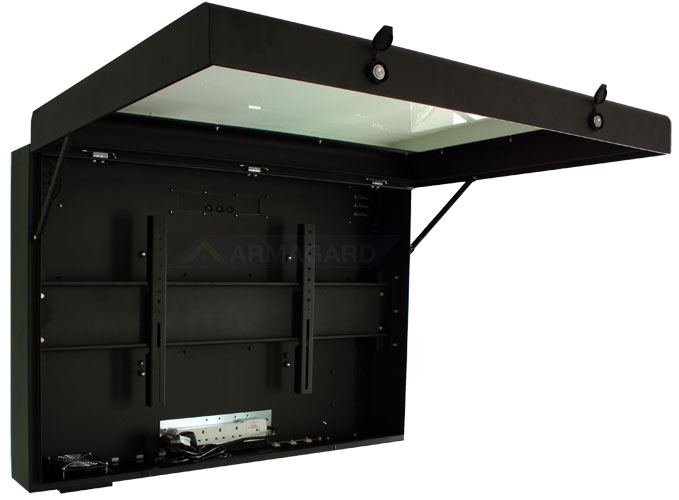 A good quality image is an indication of a good quality product
There are now multiple manufacturers and suppliers of LCD enclosures designed to protect digital signage systems in outdoor or hazardous locations. Most of these units are designed to European or International guidelines such as IP65 or NEMA 4. However, this is often not enough to ensure the adequate protection of an LCD or plasma screen.
Unfortunately these guidelines are merely that, self-certified guidance to what specification to build the enclosure to, and unfortunately many manufacturers cut corners and despite claiming the IP 65 compliance or (NEMA 4) their LCD enclosures are vulnerable to leaks, wear and tear and can cause the failure of the enclosed TV.
The best way to ensure a quality product that will protect digital signage in outdoor or hazardous locations is to choose a manufacture that can provide testimonial support of their products. Many manufacturers claim experience and quality yet it is only their customers that can provide that assurance.
It is also worthwhile having a good look at the various manufacturers online. Choose one that has a good quality website with decent looking images for you to study. If the manufacture provides only poor quality images (or has a poor website for that matter) they probably invest the same sort of quality in their products, you have top ask yourself that by supplying a low resolution picture which isn't very clear:  what are they trying to hide?
Post shortlink:
Popular Products